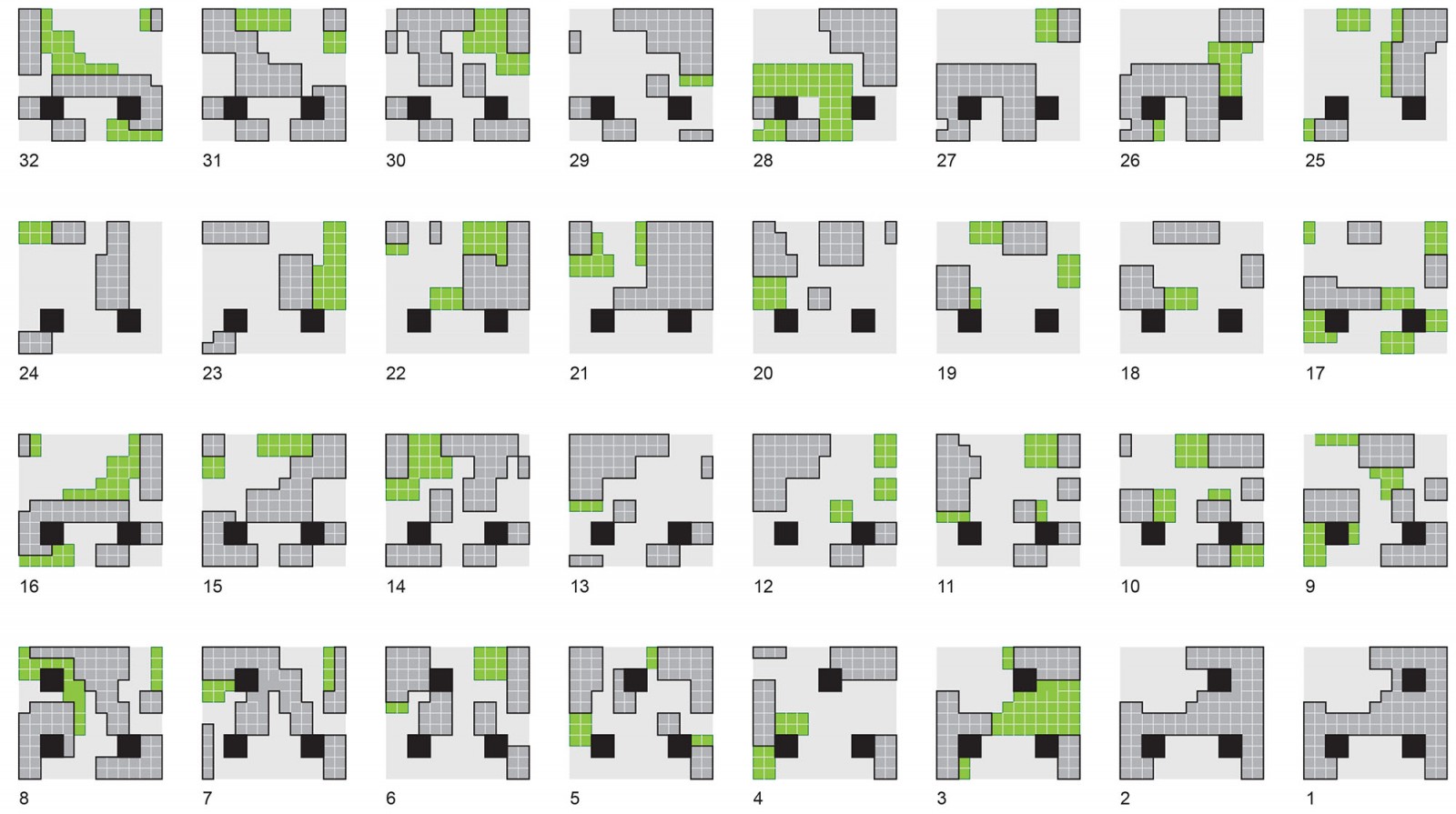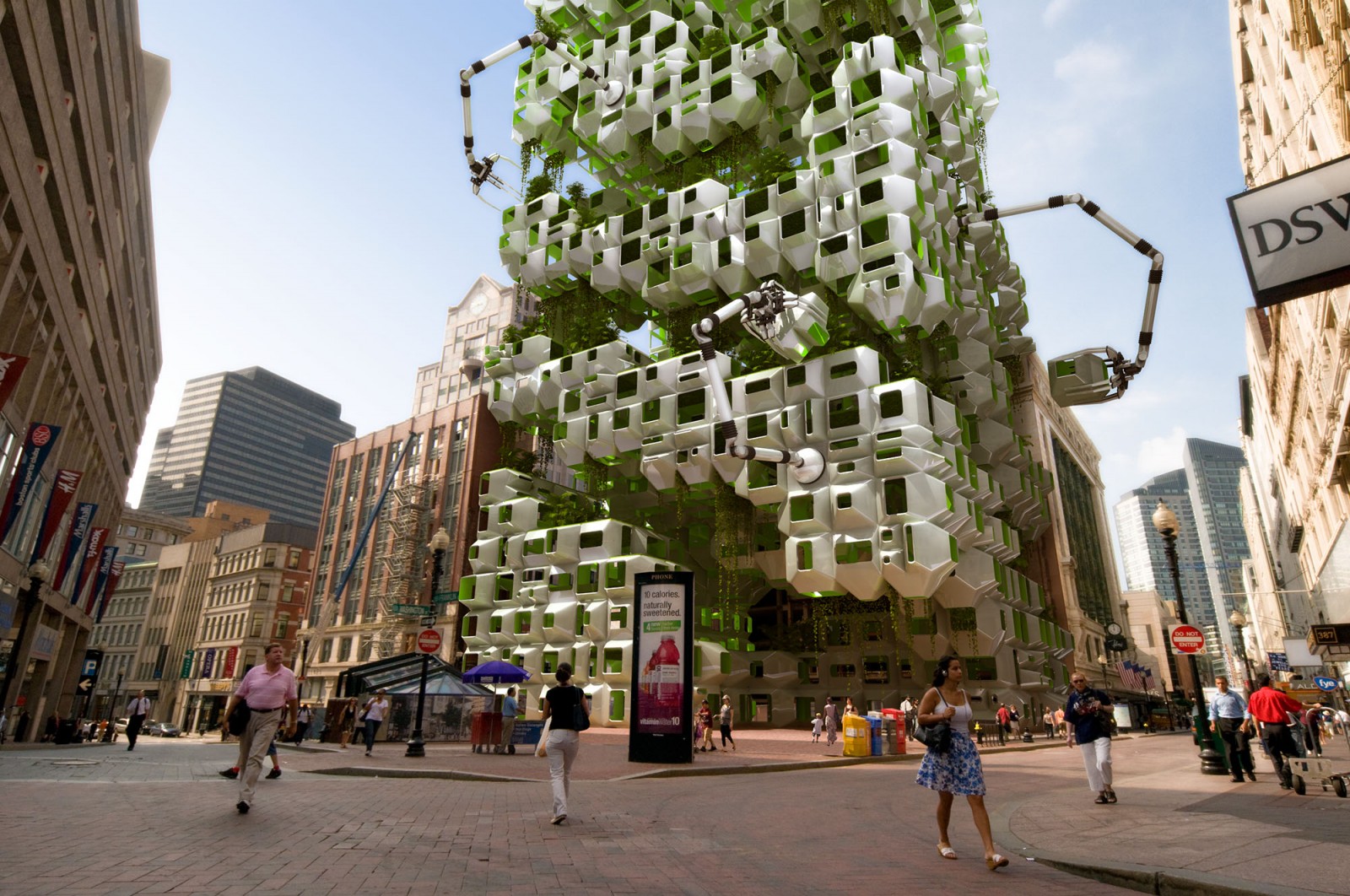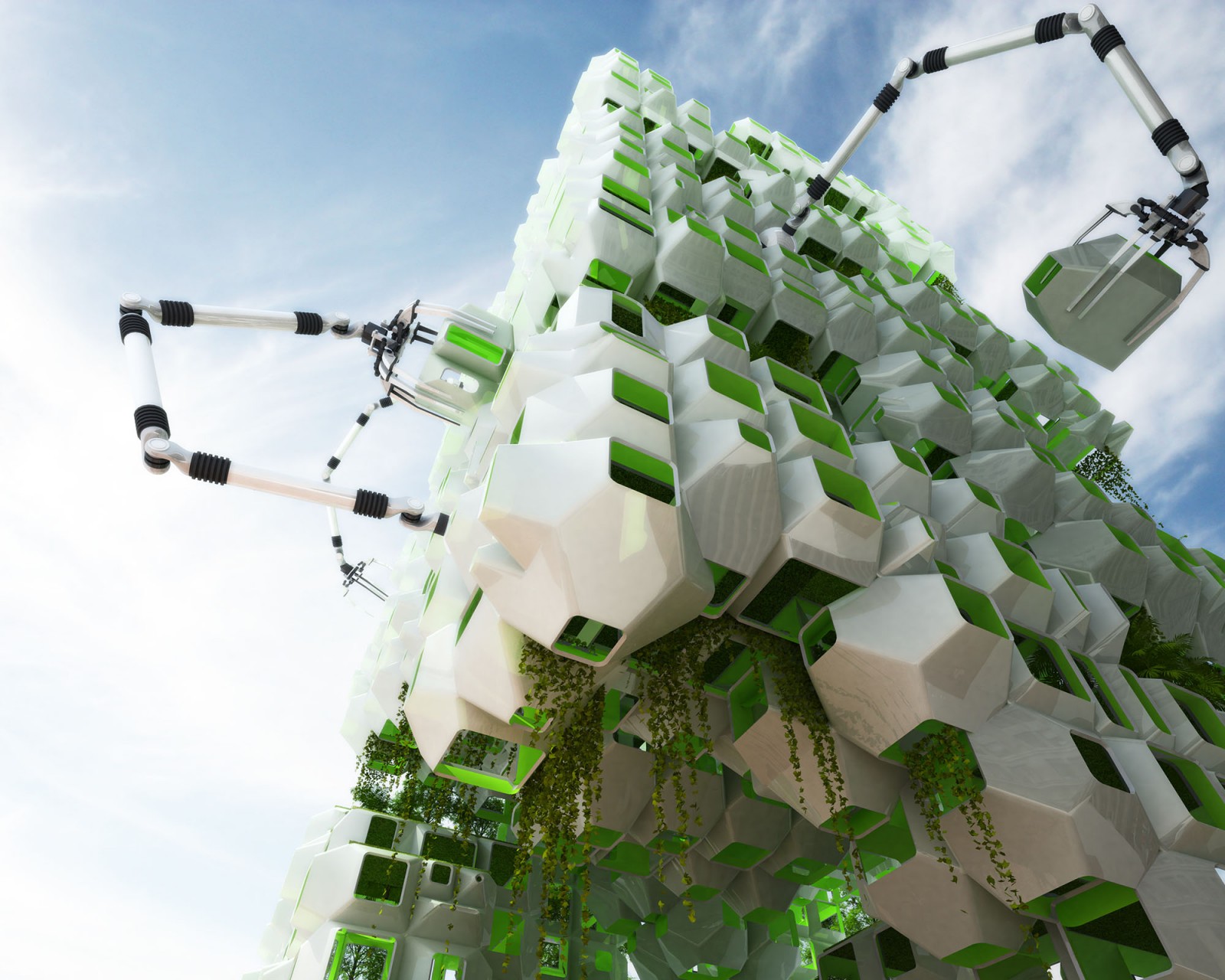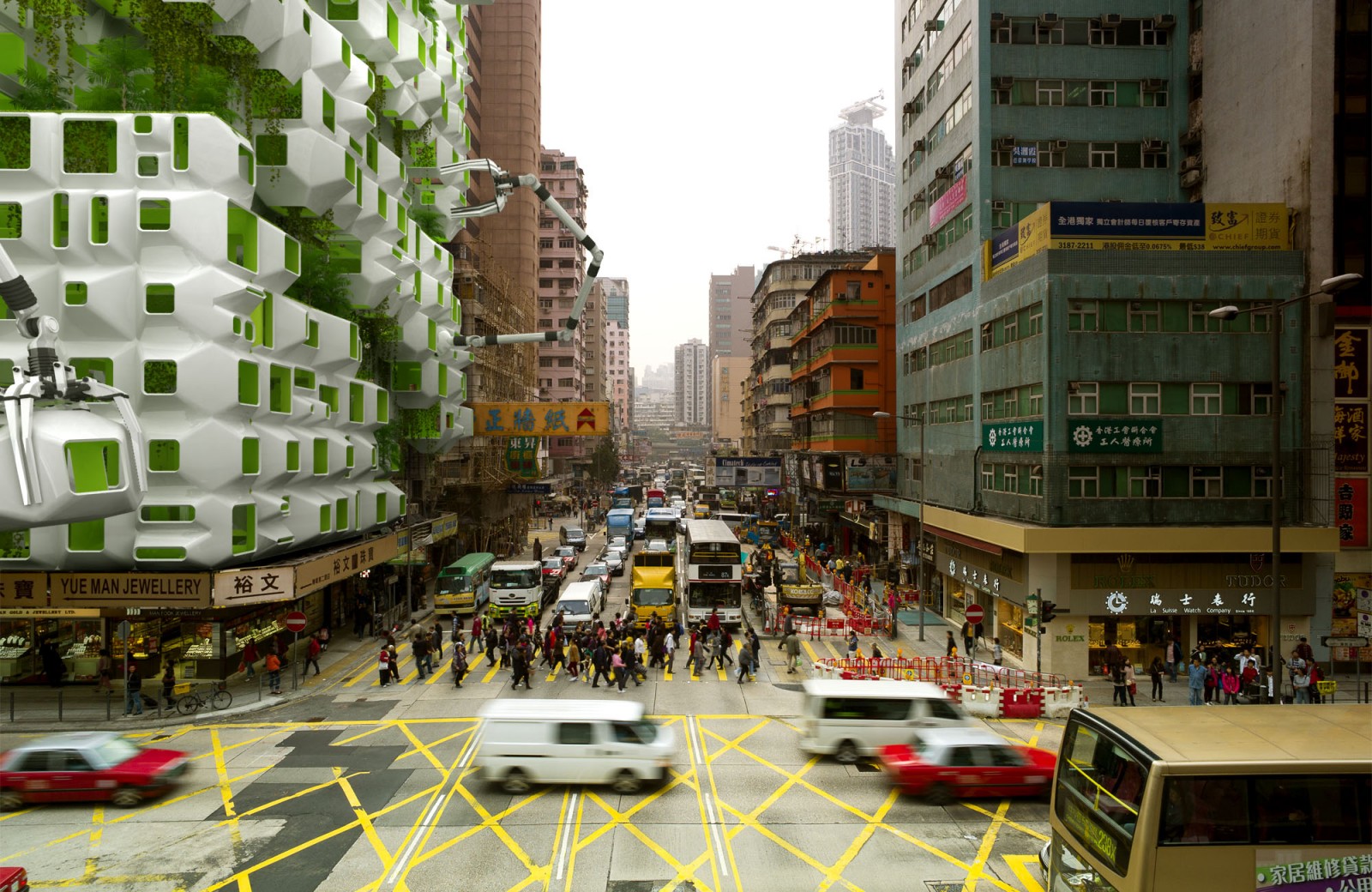 Eco-pod
With the slowing economy freezing a plethora of construction sites across Boston in 2008-2009, The Boston Globe called on designers to propose conceptual interventions to temporarily use and/or replace these voids in the city's landscape. In response, Squared collaborated with Höweler + Yoon Architecture to design, develop, and propose a solution: Eco-pod.

Taking advantage of the stalled Filene's construction site at Downtown Crossing, Eco-Pod proposes to stimulate the economy and ecology of downtown Boston with a temporary vertical algae bio-reactor and new public Commons, built from prefabricated modules. The pods serve as bio-fuel sources and micro-incubators for research and development programs. The voids between pods form a network of vertical public parks/botanical gardens housing unique plant species - a new Uncommon for the Commons.

The reconfigurable modular units anticipate future deployments on other sites. An instant architecture, the armature allows the structure to transform to meet changing programmatic and economic needs, while the continuous construction on the site will broadcast a subtle semaphore of constructional activity and economic recovery. This is anticipatory, pre-cycled architecture, capable of generating a new micro-urbanism that is local, agile, and carbon net positive.

After the proposed deployment in Boston, the Eco-pod was concept was extended to Los Angeles, Hong Kong, and other cities worldwide.

Eco-pod is a design collaboration between Squared Design Lab and Höweler + Yoon Architecture.
Project Info
Services:
3D Visualization / Architectural Design / Conceptual Design / Photography